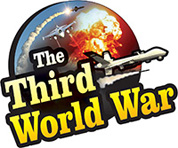 London: The United Kingdom has jumped into the Ukraine-Russia dispute regarding the rights over the Black Sea and Azov Sea regions. The United Kingdom has deployed a destroyer in Ukraine saying 'The Black Sea does not belong to Russia.' British Defence Minister Gavin Williamson has said that the deployment of HMS Echo is a warning for Russian President Vladimir Putin.
Two days ago, HMS Echo, a British destroyer entered the Odessa port of Ukraine located in the Black Sea. The British Defence Minister had disclosed the information about the deployment of the British destroyer in Ukraine. Therefore, the Ukrainian media have claimed that this was a planned deployment. But the British Defence Minister declared that this deployment is in support of Ukraine following its dispute with Russia over the events in the Gulf of Kerch.
"This deployment of the British destroyer is to deliver a message that Ukraine is not alone in the Black Sea and the sector does not belong to Russia," Williamson clarified. The British Defence also was on a Ukraine visit. He met the Ukrainian Defence Minister Stepan Poltorak. Defence Minister Williamson informed that this deployment of the British destroyer was for the freedom of freight movement and the movement of the warships of the other navies in the Black Sea region. The British destroyer will be stationed in the Odessa port for the next 21 days.
On 25th November, Russia acted against three Ukrainian destroyers and detained the crew. Criticising this Russian action, the United States despatched a destroyer to Ukraine. The tension in the region has increased as the United Kingdom deployed its destroyer in the region within a few hours.
Meanwhile, a Russian destroyer equipped with missiles is claimed to have been despatched for the Azov Sea from a naval base in Crimea. An international news agency has reported this based on the movements of the Russian destroyer.