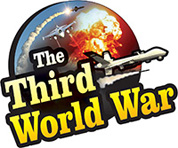 Paris: In November 2015, there had been a terrible terror attack on the Bataclan auditorium in the French capital of Paris. 89 people had been killed in this attack. A group of people in France are protesting against the scheduled concert of rapper, Medine Zaouiche, criticising that it would be a mockery of the victims of those attacks and their relatives. Medine Zaouiche is a French rapper of Algerian descent and is accused of being an extremist, promoting violence. The French leaders, as well as the civilians are demanding that he should not get an opportunity to perform at Bataclan. In 2005, Zaouiche released his album named 'Jihad'. There are accusations levelled against him for having a lot of objectionable content in his songs and for being a promoter of violence . Medine Zaouiche has been accused of expressing his opinions very aggressively about the 'Algiers War', which took place between 1958 and 1962 and the current Palestinian-Israeli conflict. Moreover, it is also being reminded that he has used inciting language like 'Crucify Secularist' in his songs.
In such a scenario, Medine will be presenting a concert in the Bataclan auditorium. It is being criticised that giving him such an opportunity is an insult to the relatives and victims of the 2015 attack. Marine le Pen, the leader of the rightist party, National Front, was the first to raise the protest against Medine Zaouiche's concert. Subsequently, other leaders also have taken a mutual stance, opposing the concert. Even the members of Emmanuel Macron's party have demanded that Medine should not get permission to present a concert at the Bataclan Auditorium.
'President Emmanuel Macron should suggest cancellation of the concert,' demands Eric Ciotti, a leader from Macron's own party. Another leader has expressed concern that if the concert is allowed to be held at Bataclan, it would be a challenge for the situation of law and order over there. Therefore, French President Macron will soon have to take a decision in that matter. Meanwhile, Zaouiche has claimed that he is not an extremist. His supporters have also reminded that Medine had denounced the 2015 attack at Bataclan. He should therefore, be given an opportunity to perform at the Bataclan, his supporters demand.