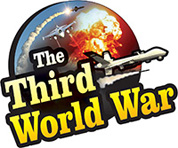 Paris: 'The French President Emmanuel Macron's policies are against the common citizens of France, and he is entirely responsible for their troubles. We will not back out until the suffering of the French people continues, and the President doesn't change his policies. It would lead to a civil war sparking in France.'
Since the month of November, France is witnessing the Yellow Vest agitation, and the discontent in the French public only appears to be flaring up against the French government. The Macron government has utterly failed to curb the protests which erupted in various cities of France and are still ongoing for eight successive weeks. The administrative measures of reducing the fuel prices and attempts to establish a dialogue with different groups have also failed.
The French protestors are now demanding for President Macron's resignation and have warned to intensify the protests further. The Yellow Vest demonstrators have released a statement called the Act 8 which asserts and reminds that there would be no retreat. Macron and his supporters are treating the French people like beggars and if this continues the anger would aggravate and transform into hatred, the statement warned.
The surveys conducted by the media and independent agencies in France show that 55% of the French population favours the continuation of the protests. Whereas, 75% of the citizens disapprove the Macron government.
The support received by the Yellow Vest agitators, demanding the resignation of French President Macron, from various parts of Europe, is a significant jolt to the liberal and established European governments. While the influence of the right-wing groups is on the rise in Europe, some of the countries which have established governments in Europe had opened a front against it. Nevertheless, the Yellow Vest protests have caused that foundation of the front to be shaken, and the repercussions would be felt all across Europe soon.