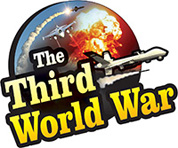 Islamabad: Turkish President Recep Erdogan has declared that "Protecting Jerusalem is a 'Red Line' for Turkey.' He has said this by claiming, "We will not let go the holy city of Turkey's Islam followers, under the domination of Israeli administration. Turkish President, also pulled on the US' Peace Plan', while speaking to the Pakistani Parliament President Erdogan expressed sharp criticism saying," US President's 'Deal of the Century' announcement is nothing but a proposal to seek possession of Palestine.
Turkish President Erdogan is on a two-day visit to Pakistan. At this time, he criticised the Middle Eastern countries on the issues of Palestine and Kashmir, while speaking at Pakistani parliament. President Erdogan claimed that the proposal from the US will not establish peace in the Middle East.
A few days ago, the US administration announced the 'Deal of Century.' But the plan is to subvert the west bank and grant sovereignty over Israel's illegal colonies, saying, so the Turkish President raised questions on the US proposals. Also, the President of Turkey declared that they would not let go of the possession on Temple Mount for the sake of Israeli intruders.
Earlier too, Turkey did not let the US' plans for the acquisition, dismantling and demolition of the West Bank succeed and will not let it succeed even today. Turkey will continue to respond strongly to such plans even further, Erdogan said. At the same time, the President of Turkey expressed his anger that other Islamic countries had not criticised the US "Peace Plan.'
Speaking in the Pakistani parliament, the Turkish President made statements provoking India, saying the Kashmir issue was as important to Turkey as it is to Pakistan. For the past few years, its president has been dreaming about leading the Islamic world and has taken aggressive steps to implement it. For this, Erdogan is struggling to seek cooperation from Iran, Pakistan and Qatar. Therefore, raising the question of Kashmir and Palestinians, they are trying to divert Islamist countries in their favour.