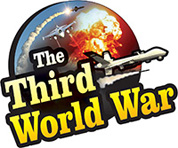 Ankara/London/Washington: Turkey had threatened to send terrorists in their custody to the Western countries. Although Turkey has brought the threat to reality and has deported nine IS terrorists to the US, UK and Germany. Furthermore, it has said that terrorists belonging to other European countries will soon be sent back to their homelands respectively. After that, the European countries have boosted security along their borders. Reportedly, the UK has arrested a major ISIS figure instantly as soon as he arrived at the airport.
Stating that Turkey was not a hotel for ISIS militants, Turkish President Erdogan threatened to deport thousands of captive terrorists to Europe. Even so, the European nations had ignored his threat. However, Turkey now has started with the process of deportation. According to the information provided by the Turkish Interior Ministry, nine terrorists were sent two days ago, which included an American and British national each along with seven other terrorists belonging to Germany.
Turkey has avoided revealing the identity of these terrorists. Among them, terrorists sent to the US through Greece have been stranded at the border between Turkey and Greece. Greece has denied entry to them. Nevertheless, Germans have expressed concern over the seven terrorists repatriated by Turkey could reach Germany any time. At the same time, German agencies have confirmed that no crimes or offences have been registered against the seven repatriated terrorists and thus, they could seek entry into Germany.
However, a terrorist who landed at the Heathrow Airport in London has been detained by British authorities. The UK has avoided releasing any further information about the detainee. However, it is said that he is 'Hamza Parvez' who is notoriously known as 'Hungry Hamza', operational in the ISIS from past few years. A few years ago, as much as 400 youngsters had left the UK to join the ISIS. So far, the UK has detained only one terrorist among them, while the infiltration of other terrorists into the UK poses a challenge to its security agencies, is the concern expressed.