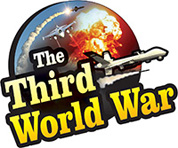 Varna: 'The Turkish action against terrorism is not only to secure Syria and Turkey. Even Europe is being secured by this. But the European Union has made a mistake by leaving out Turkey during the expansion of the EU,' criticised Turkish President Erdogan. Recently, there was a report that the Turkish President Erdogan, through his mouthpiece, had appealed to the 57 member countries of the 'Organisation of Islamic cooperation' to plan a combined attack on Israel. This warning by the Turkish President to the EU gains importance against this background.
Turkey is making efforts to enter the EU for the last many years. But the member countries of the EU are not keen on including Turkey as member. The EU had asked Turkey to forget about the membership accusing it of human rights violation while crushing the rebellion against President Erdogan. There is a major difference of opinion between the European nations and Turkey about the influx of refugees in Europe from Turkey. Turkey had threatened that if sufficient funding is not received for handling the refugee problem, Turkey will ensure to send thousands of refugees to infiltrate Europe. In view of this, the Bulgarian conference seems to have echoed the intense differences between the EU and Turkey.
There is a meeting being held between the EU and Turkey in the Bulgarian town of Varna and President Erdogan has reprimanded the EU in this meeting. President Erdogan has given indications that the EU will have to pay a heavy price for making the mistake of leaving out Turkey during the EU expansion. As of now, the relations between Turkey and the EU are faced with major challenges, clarified President Erdogan. Saying that these relations can improve if steps are taken in the right direction, Erdogan informed that the Turkish demands have already been conveyed to the EU in the month of February.
A few months ago, President Erdogan had claimed that Turkey had given up hopes of becoming a member of the EU. Similarly, President Erdogan had also warned of a harder Turkish stand towards the EU. The bitterness created because of refusal of the EU membership and the refusal of the Turkish demands about the refugees seems to persist and this is apparent from the aggressive statements of the Turkish President. Speaking on this occasion, the EU Council's President Donald Tusk declared that a solution will be found for the Turkish problems through negotiations and dialogue. Tusk also thanked Turkey saying that Turkey has taken position of cooperation and has accepted three million Syrian refugees.