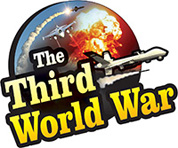 Ankara: 'Some people are trying to threaten Turkey using financial factors. Elements such as interest rates, foreign exchange rate, investment, inflation are being used for it. However, Turkey recognises these people well, and we know your tactics. We are openly challenging you,' with these words Turkish President Recep Erdogan warned the United States that Turkey would retaliate against its tactics.
Only last week US President Donald Trump had threatened to impose economic sanctions against Turkey. It resulted in the decline of the Turkish Lira, and its value collapsed by more than 50% against the US dollar. Two prominent and credited financial institutions in the world have reduced the Turkish rating arguing that there is a major decline in the Turkish economy.
In view of this, Turkish President Erdogan once again spewed venom against the United States. During an event organised at Ankara on Saturday, he accused the United States of orchestrating an economic coup in Turkey. He simultaneously also alleged that although the United States claimed to be a military ally of Turkey, in reality, it was targeting the country.
'United States pretends to be a military ally of Turkey. However, in fact, the United States has made Turkey a 'target'. Turkey will never bow before such actions,' warned President Erdogan.
Christian Pastor Andrew Brunson, a US citizen is under arrest in Turkey. The United States is demanding his release and Turkey has blatantly refused. Following this,the United States imposed taxes on the Steel and Aluminium imported from Turkey. President Erdogan alleged that it was nothing short of economic warfare enforced on Turkey by the United States.
The repercussions of the economic war between the United States and Turkey are being felt globally, and the currencies of Russia, India and South Africa along with other nations have seen a significant fall. In view of this, the Turkish President has initiated movements to garner support at the international level, and reports of the Turkish Foreign Minister visiting China have recently surfaced. China has declared all the possible assistance for the Turkish efforts to establish economic stability and security.