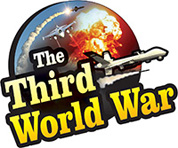 Ankara/Brussels: Turkish president, Recep Erdogan has initiated spreading extremism using the Madrasas in the Balkan countries of Europe, alleged a US website. There have been reports of Erdogan making similar attempts in the United States in the past as well.
Turkish President Erdogan is making his stance against the western countries even more aggressive. He had accused the western countries of the coup attempt, against his government. At the same time, strengthened by the successive election victories, Erdogan had started showing the dreams of recreating the glory of the Ottoman Empire to the Turkish people. Erdogan has initiated strategic moves of various kinds to increase his influence in the western countries.
Balkan countries include Bosnia, Albania, Bulgaria, Macedonia, Kosovo, Serbia, Romania and Montenegro and others. There is a large population of Turkish people in other European countries, including the Balkan countries. Leveraging this, Erdogan is spreading extremism in these countries, alleged the website.
The website has accused that the Turkish President is effectively using the Madrassas in these countries to achieve his objective. Under the pretext of campaigning for elections Erdogan had increased the frequency of visits to some of these countries, which include Albania and Bosnia. It has been revealed that Erdogan has even opened an independent office of his political party in Bosnia.
Leaders from the Balkan countries had attended the swearing-in ceremony of Erdogan after the election victory. This matter had bothered many European countries and analysts. The other countries in Europe have aggressively retaliated against the activities of the Turkish President.
A few months ago, Austria had announced the closure of 7 Islamic mosques and expulsion of 40 Islamic preachers. It was revealed that the preachers were from the organisation 'Turkish-Islamic Culture Association' from Turkey. Austrian President, Alexander Kurz had taken the initiative for this action. Whereas, countries like Germany and the Netherlands had barred Erdogan from entering their countries for campaigning.
But the Turkish President is targeting the Balkan countries with a plan to spread extremism disguised with dangling a carrot of financial support. Madrassas and other institutions are being built in the Balkan countries with Turkish initiative and it has already been revealed that large amount of funds have been provided for this purpose.
This increases the gravity of the accusations made on the US website.