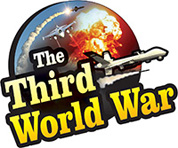 Ankara: Turkish President, Recep Erdogan appealed to the Turkish people to courageously face the economic crisis saying, 'If the Turkish people show any vulnerability or indicate that the situation is weak, the enemies of Turkey will attack the country like vultures. Some people think that the target of these attacks is Erdogan, but one must remember that the target for the enemy is Turkey itself.'
Once again, President Erdogan alleged a foreign hand in the slide of the Turkish economy and the crash of the Turkish currency Lira, while speaking at a function in the Mus province in eastern Turkey. 'We must be strong in politics, political relations, trade, economy and technology to tide over the crisis faced by Turkey. The enemies of Turkey will not let us survive to see the next day, if we falter in any of these,' warned the Turkish President.
President Erdogan referred to 'The Battle of Malazgirt' to describe the strength of Turkey. It is believed that the win in this war had opened the gates to Asia for Turkey. Erdogan tried to connect the current devaluation of Lira and the economic crisis to the 11th century conflict. The Turkish President further warned that if Turkey fails in this conflict, then nobody from Gulf countries, Central Asia, Balkan countries or the Caucasus will survive.
The Turkish Lira was devalued by more than 50% against the US dollar in the last few months and it has been exposed that the debt burden on the country has also increased. The Turkish President alleged that the United States is behind this and it is trying to target Turkey. Saying that Turkey has taken undue advantages of the United States for many years, US President, Donald Trump has threatened to impose sanctions against Turkey.