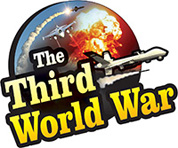 London/Beijing: Professor Neil Ferguson has claimed that the increasing number of patients of the Coronavirus epidemic in the United Kingdom, which originated in China, is a cause of concern and 400,000 people could die in the United Kingdom due to the outbreak. Only a few days ago, Gabriel Lung, a medical expert from Hongkong had warned that if the measures taken to contain the Coronavirus epidemic fail, 60% of the world's population could get infected with Coronavirus.
A few days ago, a COVID-19 patient was found in the British capital of London. Currently, 15 more patients of COVID1-19 have been found in the United Kingdom. At the same time, as per received information, minimum of 10 people were infected in Europe by a British tourist. Against this background, Professor Ferguson's claim in noteworthy. Professor Ferguson is a senior Professor and expert in the School of Public Health of the Imperial College, London. Professor Ferguson said that he was not predicting death for 400,000 British citizens while making this claim, and he was only warning about the expected magnitude. In some of the research conducted in the United Kingdom, it has been warned that 60% of the British population can get infected by Coronavirus. While referring to this, Professor Ferguson has stated that at least 1% of the people infected with Coronavirus can die due to the disease.
A few days ago, the Director-General of the World Health Organisation had warned that the number of patients found in the other countries is on the rise and this could be the tip of an iceberg.
Doctor Robert Redfield, a US expert in virology, had warned two days ago 'An aggressive campaign has been undertaken to contain the epidemic which originated from China. But not much information is available regarding the virus. This epidemic can continue not only for the next few months but even till the next year. The virus will start spreading from the patients to others in the coming times.'