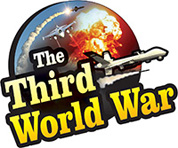 Sao Paolo: Coronavirus has claimed 123 lives in the Latin American countries where more than 7,000 cases have been reported. But the Brazilian President has given a surprising reaction that this is a minor social ailment which need not be taken very seriously. Incidentally, the maximum number of Coronavirus cases have been reported from Brazil, in Latin America.
2,247 cases have been reported in Brazil, and 59 people have died due to the Coronavirus. Whereas, more than 1,000 cases have been reported from Ecuador along with 28 deaths. The number of Coronavirus cases in the countries Argentina, Peru, Columbia, Chile, Panama, Mexico, in the continent, are also consistently rising.
Against this background, the countries Ecuador, Brazil, Bolivia, Argentina and Peru have imposed a lockdown and have undertaken measures to counter the pandemic on a war footing. But Brazil, where the number of cases and deaths in Latin America is the most, has not imposed any lockdown.
The opposition parties and social organisations have lambasted Brazilian President Bolsonaro on the issue. Despite the criticism, the President has passed the verdict that no lockdown is necessary.