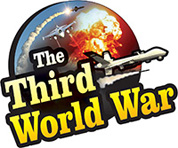 Bogota: 'Union of South American Nations' (UNASUR), a group formed for the unity of the South American nations and to oppose the capitalist policies of the United States, seems to be on its last breath. One of the South American countries, Columbia, has decided to exit from the group on a permanent basis. It is claimed that the decision has been taken as the inefficiency of the South American nations has been exposed in view of the current Venezuelan crisis.
On Monday, the new Columbian President, Ivan Duque announced that Columbia is officially exiting from the 'Union of South American Nations'. President Duque said that the foreign ministry has sent an official letter to the 'Union of South American Nations' informing them about Columbia's exit. The Columbian President accused that since the past few months, this group has been acting as an ally of the Venezuelan Dictator.
Venezuelan President, Nicolas Maduro has acted against the opponents and has throttled human rights and democracy. At the same time, the Venezuelan government has failed to cope with the effects of the US sanctions and there is a situation of anarchy in the country. More than 24 million people from Venezuela have migrated, which has affected its neighbouring countries like Brazil, Columbia, Peru. At no time during the sequence of these events, has the 'Union of South American Nations' taken any action against Venezuela.
The Presidency of 'Union of South American Nations' is presently with Bolivia, who is considered to be an ally of Venezuela. Four months ago, six countries had temporarily suspended their membership to protest against the inaction by Bolivia, the leader of the group, in the Venezuelan matter. These included Brazil, Argentina, Chile, Peru, Uruguay along with Columbia. Despite this decision, there was no action taken by the group.
Disheartened by the attitude, Columbia has decided to permanently exit from the 'Union of South American Nations'. Columbian President Duque expressed his displeasure by saying that the South American countries should unite and isolate the Venezuelan dictatorial government. He also claimed that the migrant influx in other countries will continue till the time, the current Venezuelan government is in power.
There is a possibility that the other member countries that suspended their membership in April may follow suit. This could be a major jolt to the unity of South American nations.