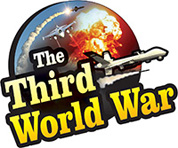 Washington/London: The US state of California has declared an emergency to tackle the Coronavirus epidemic. California becomes the third US state to declare Health Emergency for the purpose, after the states of Florida and Washington. Following the United States, even the United Kingdom indicates of issuing an emergency as the number of infected has reached 90. The government has expressed concerns that the number of infected may rapidly increase in the United Kingdom and that the action against it has been initiated on a war footing.
The number of Coronavirus patients in the United States has reached 129, and the number of deaths has reached 11. Only a few days ago, the US experts had warned that thousands of US citizens would be infected with coronavirus till the next week. Therefore, the increasing number of patients and deaths is being taken very seriously. The United States announced an additional provision of USD 8 billion for measures to counter the epidemic.
A cruise liner, Grand Princess, has been detained near the San Francisco Port in California. There are 2,500 passengers with the crew, and 60 among them are suspected of being infected with the coronavirus. Therefore, the US agencies have warned that no one will be allowed to disembark from the ship, without a thorough examination. It has been revealed that the ship belongs to the same company which owns the cruise ship Diamond Princess detained in Japan.
Meanwhile, the British government has indicated that the Coronavirus epidemic is at a decisive turn in the United Kingdom. Patients are being found in most of the regions in the country, and the number has gone above 90. Although no deaths have been reported so far in the United Kingdom, the government sources claimed that the number of patients and deaths could rise in the next few days. The government has said that although it is not possible to stop the epidemic, efforts of the highest level are being made to face it.
Flybe, a leading passenger airline in the United Kingdom, has collapsed and the airline claimed that it was the financial hit because of the Coronavirus epidemic that caused the collapse. Against this background, the leading aviation association IATA has issued a severe warning that the airline industry may take a hit of USD 113 billion because of the epidemic.