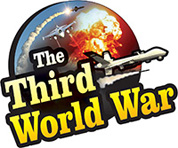 Caracas: Supporters of both President Nicholas Maduro and Interim President Juan Guaido have taken to the streets hinting at an intense and violent political conflict. Since the last few days, pressure on the Maduro government in Venezuela is rising consistently, and opposition leader Guaido has warned that the future developments will be very aggressive. In an effort to dislodge President Maduro, all the Maduro adversaries will be coming together in capital Caracas, Interim President Juan Guaido claimed.
Support for the Maduro government at the international level is waning, by the day. Latin American countries like Brazil and Columbia have indicated taking decisive steps in the Venezuelan matter. The European countries have initiated moves to increase the pressure omitting the military option and have started imposing sanctions on financial transactions. US President Donald Trump, while keeping the military option open, has initiated steps to take legal action against Maduro and his close associates.
Against this background, Interim President Juan Guaido has returned to Venezuela, ignoring the Maduro warning. Guaido has indicated undertaking a nationwide campaign to increase the scope of the agitation against Maduro and has warned that the protest will be more widespread. On Saturday, Guaido demonstrated his strength by protesting with thousands of supporters in capital Caracas.
But not stopping at these protests, Interim President Guaido claimed that more widespread protests to overthrow the Maduro government would be in the offing. He has appealed to the Venezuelan people to head towards capital Caracas and has predicted that the move will be decisive and will pull Maduro down from power. Maduro has also appealed to his supporters, to be ready, to counter the Guaido protests and has thanked the military for foiling the previous efforts.
Meanwhile, Venezuela is in complete darkness since the last three days, and the Maduro government has accused that the 'Electricity War' by the United States and allies are responsible for the power cut. Maduro supporters claimed that the United States carried out a significant cyber attack on the electrical systems in Venezuela rendering the systems useless. The local citizens have claimed that two major powerplants have been shut down and new power generation has come to a standstill.