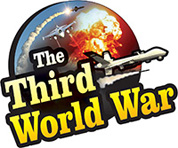 London/Munich: Experts in the field and the media are claiming that the stand taken by the World Health Organisation (WHO) was suspicious, when the Coronavirus epidemic, which started in China, was spreading around the world. Dr John Ashton, a medical expert from the United Kingdom, has accused that the WHO unnecessarily delayed the declaration of the Coronavirus epidemic as an International Health Emergency. At the same time, a campaign demanding the resignation of WHO Director-General Ghebreyesus is gaining momentum.
The Coronavirus epidemic started in China in December 2019. But it has been revealed that the WHO's department in China did not take serious cognisance of the outbreak. Care was taken not to displease the Chinese rulers since China is a major contributor to the WHO. Even during the subsequent meeting in January, it is claimed that the Chinese officials exerted pressure not to declare Coronavirus as an emergency.
However, the WHO has dismissed all these allegations. But at the same time, the organisation is in trouble as the demand for the resignation of Tedros Ghebreyesus is gaining momentum. Nearly 4,000 people have signed the letter demanding resignation, and the allegation made is that Ghebreyesus is not fit for the job.
Even during the meeting at Munich, the WHO praised the Chinese measures for containing the Coronavirus epidemic. Some experts and journalist present for the meeting expressed surprise over the WHO statement. At the same time, all the advisors connected to WHO have claimed that all these efforts are only to ensure that a country like China is not displeased.