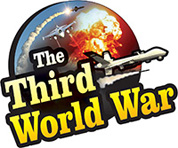 Beijing: Number of deaths due to Coronavirus epidemic has crossed 2,700. The virus has claimed 48 lives in countries other than China. Tedros Ghebreyesus, Director-General of the World Health Organization, made a shocking statement regarding the epidemic. He claimed that the epidemic is spreading faster in other countries than in China, and a greater number of patients are being found in the rest of the world. Ghebreyesus based his claim on the fact that on Tuesday, 411 new patients were reported from China, and on the same day, 427 patients were found in the other countries.
Dreadful reports are being received that the epidemic is on a rampage in the whole world, including China. Iranian Health Minister himself has been infected with Coronavirus. It has been exposed that the number of deaths in Iran has crossed 19 whereas 12 deaths have been reported from Italy. The epidemic has claimed the life of a second victim in France and the European situation could be much graver in the time to come. But the European Union has tried to pacify its population by claiming that there is no reason to worry. Despite this, because of the epidemic in Europe, Russia has advised its citizens not to travel to Italy, France and Spain.
Politics is heating up over the Coronavirus epidemic, and Iranian President Hassan Rouhani has accused the United States of spreading panic regarding the outbreak. Recently, an election was held in Iran. The Iranian media accused the United States of trying to spread fear between the Iranian people, before the elections, to reduce polling percentage. But the Iranian media claimed that these attempts have failed.
Meanwhile, a US soldier deployed in South Korea also has contracted the virus. Therefore, it is being claimed that the US and South Korean soldiers are faced with a new enemy in the form of the epidemic. Against this background, both the countries have taken the decision to postpone their joint military exercises. Fifty-three patients of Coronavirus have been found in the United States. Therefore, concerns are being expressed that the epidemic may go on a rampage in the United States too.
But President Trump said that there was no cause for concern and asserted that the situation in the country was totally under control. But the US 'Centre for Disease Control and Prevention' (CDC) has revealed information, contradictory to President Trump's claims.
The CDC said that the question faced by them is 'When will the epidemic spread in the United States?' and not 'Will the epidemic spread in the United States?'. A few days ago, claims had been published that the United States had found a measure to control the virus. But this claim has not been confirmed as of yet. The CDC said that as of now, there is no measure available to control the Coronavirus.