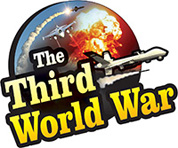 London/New York: Indications are that the terrorist organisation Islamic State (IS) is getting revived. The warning issued by the IS chief Abu Bakr Al-Baghdadi and the IS threat on the social media, after the United Nations report has been exposed and IS has threatened to attack cities in the United States and the United Kingdom. This is the second threat received from the IS in the last four months, and the new threat warns that the terror attacks will start any time soon.
Only last week, the United Nations issued a fresh warning regarding terror attacks. The United Nations warned in its report 'The Khilafat of the IS has been dismantled because of the actions of the United States and its allies. But this organisation will rise once again under the leadership of Al-Baghdadi. The IS terrorists will carry out terror attacks around the world, not limiting to Syria and Iraq.' The United Nations claimed in its report that the centre the new beginning of IS will be in Syria and Iraq.
But IS has threatened to carry out attacks in the cities in the United States and the United Kingdom, in its post on the social media website. Five posters have been posted on the website' Telegram'. The poster named 'Answer the Call' shows pictures of San Francisco and New York from the United States and London, the capital of the United Kingdom. The poster of the New York City has the messages 'Kill Them All' and 'Watch Them Die'.
The other poster shows a youth with a backpack with a suicide bomb. The city of London is shown to be burning in one poster. Before this, in May, IS had posted three posters. A message 'London Attacks Coming Soon', a terrorist with cover face carrying a huge knife and a paragraph appealing and justifying terror attacks were printed on these posters.
Whereas, in April, after the defeat in Syria and Iraq, it was exposed that a repeat of the Paris and Manchester terror attacks was being plotted. The British media had carried this report. Following that, it was also reported that IS chief Al-Baghdadi was inciting his supporters. There was this appeal made to the IS members to carry out attacks on France and its allies, to avenge the defeat in Syria and Iraq.
The United States, Russia and the other countries involved in the conflict against IS, had declared that the influence of this organisation had reduced. Various intelligence and security agencies are claiming that the organisation has been severely rocked in Iraq, but there are large number of IS terrorists, in hiding, in Syria. It is believed that IS has also been successful in creating a network in the Southeast Asian countries. It is claimed that the Indonesian IS group is behind the new threat.