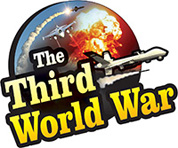 Washington/London/Beijing: Intelligence agencies of various countries have consistently reported that the Chinese government is using its leading companies for espionage and enhancing its influence. Against this background, the United States and the United Kingdom have started preparing to blanket ban the Chinese company, Huawei. The US sources have indicated that President Donald Trump might even issue an ordinance to that effect.
At the beginning of this month, Wanzhou Meng,the executive director of Huawei, a leader in the telecommunications sector, wasarrested in Canada. The Huawei top brass is said to be the target on the issue of the US sanctions against Iran. While China has reacted very strongly against the action, other countries of the world too, have started taking an open stance against the Chinese companies. These include the United States, the United Kingdom, New Zealand and Australia. The European Union also has issued an independent statement for caution against the Chinese technology companies.
But now, leading countries like the United States and the United Kingdom have started preparations for a blanket ban on Huawei. The US President will be issuing an ordinance on the issue of emergency, which will include a ban on Chinese companies. British Defence Minister, Gavin Williamson has indicated that a company like Huawei cannot be a part of the implementation of 5G technology in the United Kingdom.
A few weeks ago, a leading UK company, BT Group, announced that it would not be collaborating with Huawei for the 5G technology. It also clarified that the Chinese products used in the implementation of the 3G and 4G technologies were also being revoked. A few days ago, the MI6 Chief, Alex Younger had warned that the British companies should not depend on Chinese technology.
Huawei is number two in the telecommunications sector at the international level. This company is also known to be an essential factor in the Chinese influence in the economic and industrial sectors. Ren Zengfei, the promoter of Huawei is a retired official from the Chinese military and a senior functionary in the ruling communist party. At the beginning of this month, Canada arrested Wanzhou Meng, the executive director and Chief Financial Officer of Huawei.
Meng is the daughter of the Huawei founder, Ren Zengfei and it is believed that this action was taken at the instance of the United States. China had warned that Canada should release Meng or be prepared for the repercussions.