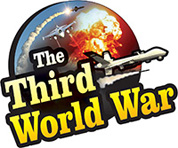 London: IS, responsible for terror attacks in Europe over the last few years, has threatened to carry out Lone Wolf meaning singular terrorist attacks in the French capital of Paris. The IS has issued a symbolic warning through the poster published by it on the social media, showing the Eiffel Tower engulfed in flames and apparently under the control of the terrorist organisation.
It is claimed that this poster has been published on social media by the extremists affiliated with the IS. No arrests have been made so far. But the IS threat is being taken seriously. Because the poster has orders for its supporter to carry out Lone Wolf attacks. In the last few years, IS has carried out attacks in the European countries like the United Kingdom, Germany, France and Belgium. Most of these attacks have been carried out by the Lone Wolfs.
Around a year ago, the extremist supporters of IS had driven a large truck, at full speed, on a crowded road in the city of Nice in France. There had been Lone Wolf attacks in Germany too. Along with this poster, the IS has released posters showing the destruction of the White House, the official residence of the US President, Colosseum in Rome and the world-famous pyramid in Egypt.