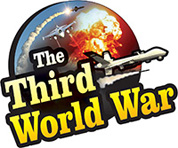 Washington: US President Donald Trump announced that the United States would be purchasing Greenland, a strategically important territory in the Northern Hemisphere. The announcement was claimed to be a joke earlier although President Trump underlined the seriousness of the issue stating that it was not humour. Greenland is an autonomous territory of Denmark, and President Trump indicated that he would soon be holding talks with Danish Prime Minister Mette Frederiksen on the subject.
Last week, the US media and social media carried reports that President Trump was thinking of buying Greenland. The media also reported that Trump had started discussions with his administration regarding the purchase of Greenland, but, some of the US dailies had claimed that they were only rumours. Nevertheless, President Trump shocked everyone by releasing information on the matter.
The US President said that the purchase of Greenland was a vast 'Estate Deal'. 'Denmark currently controls Greenland and is incurring an expense of $700 million on it. Therefore, it is adding stress on the economy of Denmark. The purchase of Greenland, a strategically important territory, by the United States will be in the interest of the US as well,' Trump announced.
President Trump also reminded in his statement that Denmark was an ally and the United States had always protected it. I will soon be visiting Denmark and will initiate discussions for the purchase of Greenland, President Trump said. It is not the first instance of a US President announcing the purchase of this territory. In 1946, the then US President Harry Truman had also proposed to buy Greenland, for $100 million.
Currently, Greenland is an autonomous territory of Denmark. As per scientists, there are massive natural reserves on the Island. Thus far, its natural resources remain unexplored. Therefore, the United States can seek significant benefits from the unexplored resources. Moreover, acquiring control over the land may prove to be of military significance for the US as well, the US news channels and analysts claim.