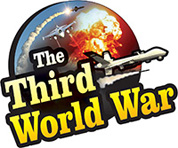 Washington: President Trump has ordered a freeze on all Venezuelan assets in the United States. The move taken by the United States against Venezuela remains the harshest by far. It has invoked severe reactions from the international level. President Trump announced this decision accusing the Maduro government of massacring human rights in Venezuela.
President Trump had indicated cornering Venezuela. To which, Nicholas Maduro had replied making provocative statements. Maduro had claimed that Venezuela might declare war if the United States cornered Venezuela. President Trump ordered freezing of Venezuelan assets in the United States, following this. This action threatens the assets and economic interests of Venezuela.
Following the order by President Trump, Venezuela will not be able to take any decisions regarding the assets held by it in the United States. This becomes a significant jolt given by the United States to Venezuela. The US sanctions will adversely affect the companies dealing with Venezuela for crude oil. Therefore, this will further corner the Maduro government, trying to tide over the economic problems by selling crude oil. Moreover, the Russian and the Chinese companies dealing with Venezuelan oil will also face the heat of these US sanctions.
Venezuela is passing through a significant political crisis creating ruckus in the country. The country's economy is in shambles resulting in starvation of Venezuelan population. Two days ago, the shocking news of inflation, reaching a million per cent was surfaced. Despite this, the political situation is worsening rather than improving. The United States and its allies have refused to recognise Maduro as the official President of Venezuela, whereas the United States and allies have recognised Juan Guaido as the President of Venezuela.
Russia, Cuba, China and Iran have put all their strength behind Maduro backing him as the real President of Venezuela. Upset with this, the United States has issued ultimatums to the countries supporting Maduro. President Trump has also warned that the United States may decide on military intervention in Venezuela if need be.
Against this background, President Trump has delivered one more blow to the Maduro government and the countries supporting him, by freezing the Venezuelan assets in the United States. This will increase the pressure on the Maduro government and staking its future if the US allies decide to take a similar decision.