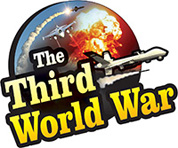 Washington: US President Donald Trump has sanctioned an essential increase in the defence expenditure and has indicated a provision of $750 bn for this purpose. As per the sources, this sanction was given after his meeting with US Secretary of Defence James Mattis. President Trump has consistently stressed on increasing the capabilities of the defence forces and has taken steps for the development of new nuclear weapons, aircraft carriers, advanced warships, space force and robotic technologies.
Three months ago, the United States passed a bill regarding the defence expenditure for the year 2019, and this has a provision for $716 bn. Following this, President Trump had indicated specific cuts in the defence budget for the year 2020. He had claimed to bring the defence budget below $700 bn for the year 2020, in one of his tweets.
President Trump had rounds of discussions with various defence officials including Secretary of Defence James Mattis. These officials apprised the President about the impending threats to the United States and the increasing military might of China and Russia. Thereafter, on Saturday, President Trump had a meeting with Secretary of Defence Mattis and two important leaders from the US Congress.
President Trump took an adamant stand for an increase in the defence expenditure following this meeting. The United States has undertaken many schemes to change the face of the defence forces, and President Trump has approved most of these. These include the use of advanced technologies like artificial intelligence, laser, robotics and hypersonic technology as well as new aircraft carriers, stealth fighter jets and nuclear weapons.
Pointing out that all these means of modernisation will need a lot of funds, Secretary of State Mattis forwarded a demand for a provision of $750 bn. Although the final decision has not been taken in the matter, it has been clarified that President Trump has given his preliminary approval for the proposal. Therefore, indications are that the United States will be implementing an aggressive defence policy shortly.