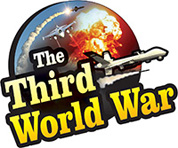 Washington: The US Congress and think tanks have been warning against the Russian, and Chinese threat to US security observed to be rising by the day. Given the threat, the United States has prepared to withdraw its soldiers from the African continent. While dispensing this information, the Pentagon officials clarified the United States' position regarding Russia and China.
During an interview with the international news agencies, Commander Candice Tresch, a Pentagon Spokeswoman said that the US Secretary of State, James Mattis was seriously contemplating the reduction in the African military deployment. Commander Tresch informed that about 10% of the US personnel deployed in the African continent, would be recalled. She said the withdrawal process would initiate soon. As of today, there are 7,200 US troops in Africa, and over the next two years, 700 troops would be recalled in stages.
The Pentagon representative did not disclose the reason behind the withdrawal. Nevertheless, a senior official informed that the removal is because of the increasing Russian threat. The Pentagon had announced in the past as well that it was keenly following the aggressive Chinese movements in the South China Sea. Also, the United States has accused the Russian military of increased movements in Ukraine after Syria.
The security of the US interests is under threat due to the Russian and Chinese military aggression, the United States criticised. For this reason, the US Secretary of Defence is said to have given preference to focusing on Russia and China by reducing the African deployment. The reduction deployment is believed to be a part of the Secretary of Defence's policy as well.
Commander Tresch assured that there was no change in the deployed US soldiers' fight to counter terrorism. 'The US soldiers are currently deployed in the African continent in Libya, Somalia, Djibouti, South Africa, Nigeria, Niger, DR Congo, Kenya, Cameroon and Mali. Cameroon, Kenya and Mali would be subjected to a major reduction in forces. Whereas, there would be no change in the deployment in Libya, Somalia and Djibouti for counter terrorism activities', Commander Tresch clarified.
Russia has begun interfering in the current developments in Libya. A few days ago, the Russian Defence Minister was present at the meeting of the Libyan political groups held in Italy. On the other hand, China has established a vast military base in Djibouti. Therefore, Tresch said that this was the reason behind maintaining the current deployment in these countries. An announcement to that effect is expected soon from the US defence department.