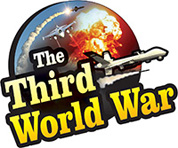 Ankara: Turkey has decided to retaliate against the taxes imposed on Turkish exports to the United States, in the same manner. The Turkish Vice President announced a big increase in the taxes on the imports from the United States. These include the cars, tobacco and other products. At the same time, the economists have warned that the repercussions of this trade war between the US and Turkey will be felt all over the world. The downfall in values of the currencies like the Russian Rouble, the Indian Rupee and the South African Rand is an evidence of the same, claim the economists.
Christian preacher, Pastor Andrew Brunson, a US citizen has been arrested by Turkey. The United States has been demanding his release, which Turkey bluntly refused. Following this, the United States imposed taxes on the Steel and Aluminium imported from Turkey. The Turkish President termed this imposition of taxes as a trade war. Erdogan declared that Turkey will not yield to the pressures exerted by the United States. He also criticised that the United States is deserting a good friend on a trivial issue such as the release of a preacher.
Against this background, the Turkish President announced imposition of taxes in the range of 60% to 150% on US-made cars, tobacco, liquor, beauty products, rice and coal. This announcement is being made at a time, when it has become evident that the Turkish economy is in the doldrums. The value of the Turkish Lira per US dollar has descended by about 40% to 45% since the beginning of this year. There is a decline of 17% in the Turkish share market and the price rise index is pegged at 15%. The indications are that, the situation will worsen in the near future. While the people of Turkey are hassled by this, the Turkish leadership is talking about challenging the United States.
Following Russia, China and Iran the prospective Prime Minister of Pakistan, Imran Khan, also has declared support to Turkey. Experts are of the opinion that this aid will not be enough to pull the Turkish economy out of trouble. At the same time, the decline in the Turkish economy will not be limited only to this country, but will have its repercussions at an international level, warned the economists. 'The Turkish share in the international trade is barely 1%. However, in view of the investments made by the other countries in Turkey, and Turkey's trade with the western countries, the decline in the Turkish Lira can have major fallout. Following the collapse of the Turkish economy, the economies of the other developing countries will collapse too,' said the economists.
The slide in the Turkish Lira has affected the Russian Rouble, the India Rupee and the South African Rand. This shows that the decline in the Turkish Lira is also having a detrimental effect on the economies of other countries as well as its own, the economists pointed out.