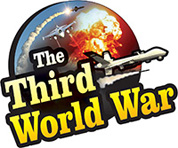 Washington: 'The United States was considered a sanctuary from foreign military action since the end of the Cold War, but it is no longer safe from the advance weapons created by other nations over the years', warned a US General. Although the General did not name anyone, the US military analyst claim that he warned, pointing the increasing developments in the weaponry of China and Russia. US Secretary of Defense, James Mattis had also underlined the increasing threat to the US security a few months ago.
Terrence O'Shaughnessy, the Chief of the US Airforce Northern Command and the US Airforce General warned about the challenges to be faced by the US while speaking at a program before the US soldiers. "We're in a changing security environment. We used to think about the sanctuary we had with oceans and friendly countries to our north and south, but that's changing with adversaries that are actually able to reach out and touch us now", warned General O'Shaughnessy.
Moreover, he also suggested that the US should drop the old policies and think of new alternatives and policies regarding the defence. However, General O'Shaughnessy did not mention any country at the time. But, the military analysts and newspaper also claim that General O'Shaughnessy pointed at the US competitors by saying, 'That means we need to fundamentally re-think when we say homeland defence how we're going to do that against a peer competitor'.
General O'Shaughnessy also said that there is a need to bring in advancements in the US Radar System and raise their capability to keep up with the hypersonic missiles of the adversaries. The US leader and the military general have been warning about the increasing threat to the US from China and Russia over the last few months. In January, the US Secretary of Defence, James Mattis openly warned about the increasing threat to the US and its allies while proposing 'National Defence Strategies'.
Mattis also expressed his concern that considering the preparedness of the two nations over the past few years, the US seems to be lagging behind. The US defence policies since the past one and a half decade is the cause for the same, criticised Mattis. The US did not pay enough attention to the preparedness of its armament for the warcry against terrorist organisations, 'Al-Qaeda', 'Taliban', 'ISIS'. Mattis had also claimed, the other expenses in this war of US against terrorism have proved to be an antidote for the preparedness of US armament. The US adversaries, including China and Russia, had strongly criticised this statement of Mattis.
Earlier this month, the Airforce Chief, Dave Goldfein claimed that the US' competitors have studied the way they fight and operate, and are investing in and training in ways to take their advantages. At the time, Goldfein had openly mentioned Russia and China.