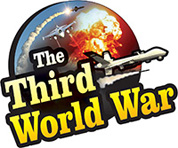 Washington: US President Donald Trump has decided to grant additional rights to the US troops deployed at the US-Mexico border to tackle the immigrants trying to intrude into the United States. The US troops are permitted to use the arms to stop the intruders, if necessary. The White House has issued an independent memo to this effect, and US Secretary of State James Mattis has confirmed this report.
Only last week, President Trump had issued an ordinance to stop the immigrant influx saying, 'An action is necessary against the immigrants who try to intrude into the United States, to safeguard the national interest of the United States.' But as it has been legally challenged in the court of law, the implementation of this ordinance has been withheld. At the same time, it is said that a new influx of immigrants has also reached Mexico taking the total numbers to 5,000.
Against this background, it has come to the fore that President Trump, has issued an ordinance in consultation with the internal security and defence departments. Before issuing the ordinance, President Trump, in a tweet, reiterated his claim that there are people with criminal tendencies among the immigrants. He also warned that the United States government is firm about restraining them and that they would be detained.
Following the warning by President Trump, the orders for additional rights to the US military were issued by the White House. Alleging that this immigrant influx is an attack on the United States, Trump has already deployed more than 10,000 US soldiers and national guards on the US-Mexico border. He has also indicated fortifying the deployment further.
As per the new orders, the US soldiers and national guards will be ensuring the safety of the officials of the border department, and they are allowed to act promptly in case the immigrants attack the officials. It is also said that the security personnel are allowed to use the arms if the immigrant groups turned violent. Secretary of Defence, James Mattis has confirmed the report and has also clarified that this has already been discussed with the concerned agencies and officials.
In the beginning of the month, President Trump had warned that the immigrant influx pushing against the borders of the United States is an attack on the United States and that the US troops would shoot them if necessary.