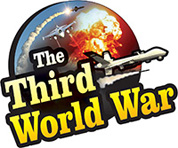 Geneva/Rome/Madrid: The World Health Organisation (WHO) claimed that Europe has become the centre of the Coronavirus pandemic. While advising to take aggressive measures to stop the increasing influence of the pandemic, the WHO warned that measures are necessary to stop the spread of this fire. More than 30 countries in Europe have reported the presence of the epidemic and more than 1,500 people have died.
The Coronavirus epidemic which started in China, in December, is playing havoc in the European countries. Since the last few days, while there has been a significant reduction in the cases and deaths in China, the numbers are increasing exponentially in the European countries. The pandemic is most active in the European countries, Italy, Spain, France, Germany and Switzerland. The number of cases in Italy has gone past 17,000 and nearly 1,300 people have died. This includes 250 people reported dead in the last 24 hours.
Following Italy, the Coronavirus pandemic is spreading rapidly in Spain and the Spanish government declared that it was imposing an emergency. While making this announcement, daily activities, travel and transport have been closed and even military units have been deployed. There are more than 4,000 cases in Spain and 120 people have been reported dead. Coronavirus cases have crossed the 3,000 mark in both France and Germany.
France has decided to close all the educational institutions and President Macron has indicated that he will soon be announcing the next set of measures. Norway also has declared a lockdown, following Italy, Denmark and Spain and clarified that this is the biggest decision taken during peacetime. Most European countries have sealed their borders and have restricted airline services.
Meanwhile, the European Union has indicated to make more funds available for the measures to contain the epidemic.