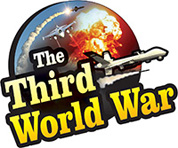 Taipei/Beijing: While the outbreak of Wuhan Coronavirus is spreading at a mindboggling rate, a wave of disappointment has spread over the international community against China. The international experts and leading medical groups were upset about the handling of the epidemic by China since the last few weeks. Now, Taiwan, the Chinese neighbour, has raised its voice against China and Indonesia has expressed fears of a major hit for the economy.
The Wuhan Coronavirus epidemic has started to spread at a rapid speed in various countries of the world. The virus has been found in 25 countries of the world, and the number of patients has crossed 28,000. It is being criticised that China is not revealing the correct information of the patients in the country. At the same time, Taiwan has accused China of not providing accurate information to the World Health Organisation.
China is a member of the World Health Organisation (WHO) while Taiwan has not been given membership. Therefore, Taiwanese information is routed through China. Currently, there are 11 patients of the Wuhan Coronavirus in Taiwan. But China, while informing the WHO, has said that there are 13 patients in Taiwan.
Taiwanese foreign ministry spokeswoman Joanne Ou stated with annoyance, 'China is providing incorrect information to the WHO regarding Taiwan. Taiwan has registered its displeasure with the WHO over this. The WHO is referring to us in an inappropriate manner.'
Indonesia, another Chinese neighbour, has also given an adverse reaction regarding the Chinese handling of the epidemic. Indonesian Tourism Minister Kusubandio has claimed that the outbreak has severely hit the tourism in Indonesia and the economy has taken a hit of USD 4 billion.
Deaths due to the epidemic in China nearly 25,000? Claim on the website of Chinese company Tencent
Although China is claiming that there have been only 560 deaths in the Wuhan Coronavirus epidemic, claims that the actual numbers are in multiples of the official numbers are coming forward. A leading Chinese company, Tencent, has published a figure of 24,589 deaths due to Wuhan Coronavirus epidemic on its website. There is an epidemic situation tracker system operational on the site. This statistic was displayed in that system. Along with the number of deaths, the number of patients was shown to be 154,023. This information was pulled down sometime later.