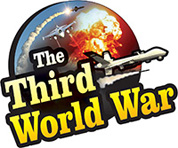 Brussels: 'The existence of the European Union is threatened and the member countries themselves are trying to weaken and destroy it', was the sensational warning issued by Budget Commissioner, Günther Oettinger. He created a further sensation by naming countries like Italy, Poland, Hungary and Romania. At the same time, Oettinger claimed that there is also a potential threat from Russian President Vladimir Putin, Turkish President Recep Erdogan and countries like China.
A few days ago, Italy had warned of stalling the Union's budget over the migrant issue. Italy contributes $20 billion into the European Union every year. The Italian officials had claimed that they were not receiving sufficient reciprocal co-operation. At the same time, the Italian government has also put the condition that Italy's demand of sending the migrants to other countries should be accepted.
But the Union's officials have rejected the Italian demands in clear words and even refuted the claims made by Italy. Oettinger also had rejected the Italian demands. He had warned that stalling the Union's budget would not serve the interests of any country. Poland had also indicated stalling of the Union's budget, over the issues of migrants and domestic interference.
Hungary has demanded changes in the
European Union, over the migrant issue and has insisted that Hungary should receive funding for the measures that it has taken on this issue. But the Union has also rejected the Hungarian demand. Allegations have been made even in the past that China is trying to turn some countries towards itself, by using its financial strength. On the other hand, Russian President, Vladimir Putin is claimed to be allegedly taking advantage of the migrant issue to strengthen the right-wing groups in Europe.
Budget Commissioner Oettinger, however, avoided elaborating about Russia, China and Turkey in his statement.