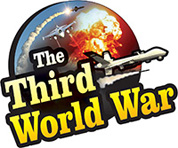 Geneva: More than 1,500 migrants intruding into Europe from the Middle Eastern countries and the Mediterranean Sea region have been killed, informed the United Nations. Amidst claims of reduction of the migrant influx, the rise in the number of the migrants killed, is a cause of concern, opined the United Nations' agency 'High Commissioner for Refugees'. Against this background, it has been revealed that Spain has become the new destination for these migrants.
The issue of migrants worsened further in Europe, over the last few months. The discontent among the European population, over the influx of migrants is on the rise creating tremendous pressure on the ruling governments in many European countries, and even the European Union. Aggressive policies are being implemented against the migrants in the leading European countries Germany, Austria, Italy, Poland, Hungary.
The decision of a blanket ban on migrants, taken by the new Italian government that assumed power a few months ago is seen to have severe repercussions. The European Union and the leaders supporting the migrants are cornered, as the other countries have also started following Italy's footsteps and stressed on banning these migrants. In view of this, the gangs involved in human trafficking and other crimes have started using dangerous methods to smuggle the migrants into Europe.
These dangerous methods and the aggressive stance taken by Italy is the major factor behind the deaths of these migrants. This year, between January and July more than 1,500 migrants lost their lives and out of these, 850 have been killed only in the two months of June and July. It is being said that in this period, more than 60,000 people have tried to intrude into Europe.
Meanwhile, the migrants coming to Europe have started targeting Spain and 23,000 have entered too, over the past seven months. Moreover, 21,500 immigrants had entered Spain in 2017.