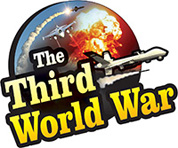 Rome/Tokyo/Geneva: – The Coronavirus epidemic in Italy has not been contained despite a lockdown of nearly one-fourth of the country, two days ago. Therefore, Prime Minister Giuseppe Conte announced the decision to lock down the entire country. This imposes nearly a total travel ban on all the 60 million Italian citizens. All the public programs and functions have been cancelled. Following Italy, Japan and the Philippines also have started preparing for imposing an emergency to contain the epidemic.
The Coronavirus epidemic is still spreading rapidly in the world, and every day, new countries are being added to the list. As per the information revealed on Tuesday, the epidemic has reached 115 countries and a total of 116,307 cases have been reported. At the same time, the number of deaths has crossed 4,000, and the number of cases and fatalities outside China is increasing.
Italy, Iran and South Korea are the worst affected after China. The number of Coronavirus cases in Italy has crossed 9,000 and the number of deaths has reached 462. There has been a significant increase in the number of deaths in the last four days. Against this background, the Italian government announced a lockdown in the worst affected 16 provinces, early in the morning on Sunday.
Even after this, as the epidemic was not coming under control, Prime Minister Conte announced a lockdown in the entire country. While giving information regarding the decision, he clarified that 'I stay at home' is the most important message for the people of Italy. Following the lockdown, the military has been deployed in many sensitive areas in Italy, and a total ban has been imposed on travel and transport. Therefore, many Italian airlines have completely closed flight operations in Italy.
Following the lockdown in Italy, Japan and South Philippines also have initiated decisive steps to control the Coronavirus epidemic. Public Health Emergency has been declared in the Philippines. Whereas, the Japanese Prime Minister has warned that any final decisions could be taken to control the epidemic. The Japanese Parliament has sanction USD 4 billion for measures to control the outbreak and has prepared a proposal to impose an emergency if necessary.
The number of cases has crossed 7,500 in South Korea. Whereas, the local agencies informed that the number of deaths in Iran had reached 300.