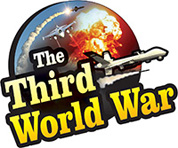 Jerusalem: US National Security Advisor (NSA) warned 'President Trump demonstrated restraint by withdrawing the decision, at the last moment, to attack Iran. The prudent and thorough thinking of President Trump should not be mistaken as a weakness. The advanced US military is ready for a war.' whereas, a senior Iranian military official threatened that if the United States declared war against Iran, the results would be uncontrollable.
US NSA Bolton reached Israel to hold tripartite discussions on the movements of Iran and the Iran affiliated terrorist organisations in Syria. He met Israeli Prime Minister Benjamin Netanyahu, on Sunday. Following this, discussions will be held between Bolton and Israel NSA, in Jerusalem. Before that, Bolton blamed Iran, as being responsible, for the tension created in the Persian Gulf. Bolton warned Iran, who shot down a US drone, in the last week.
Following the shooting down of the drone, US President Trump had ordered an attack on Iran. The US military had prepared for an attack. Bolton said that just ten minutes before initiation of the attack, President Trump withdrew his orders. This decision of the US President demonstrates restraint. Bolton reprimanded that therefore, Iran should not misinterpret this decision as weakness of the United States.
Bolton also warned that Iran should not think that they have been issued a license to attack anyone, anytime, in the Gulf. Bolton reminded that the US military is in a state of readiness to execute an attack if Iran attacked the United States or any of the US interests. Bolton had, even in the past, suggested to attack Iran. But President Trump had rejected this suggestion.
Meanwhile, the US Cyber command had launched a cyberattack on Iranian computers, following the Iranian attack on the US drone. A renowned US newspaper had published a report regarding this. But the extent of damage caused by this cyberattack it is not known.
The US to impose fresh sanctions against Iran
Washington: US President Trump announced that the United States will impose fresh sanctions against Iran, in the next few hours. President Trump claimed that the new sanctions will further corner Iran. The United States has already imposed sanctions against Iran in five stages.
US Secretary of State Mike Pompeo informed that the United States has given a preference for resolving the Iran problem, using political boycott and economic pressures. US Secretary of State also said that the United States would retaliate against Iran, at the right time.