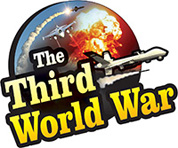 Riyadh: Along with the United States, India, the United Kingdom, Germany, Australia, Netherlands and Singapore, Saudi Arabia also has stopped passenger aircraft traffic through the Iranian airspace. The Saudi decision has come as a result of the tension, created in the Persian Gulf, following the Iranian attack on the US drone. Along with Saudi, even the United Arab Emirates has instructed its two airlines to avoid the Iranian airspace. In the last four days, most of the major countries in the world have taken this decision and criticised the Iranian action.
Severe criticism started emanating at the international level, after Iran shot down a US drone, last week, on Thursday. In the last week, the US air administration immediately issued a notice, to the airlines, ordering not to use the Iranian airspace for passenger and freight traffic. The order said that increasing military activities and political tensions, in the Persian Gulf, are a threat to the security of the aircraft of the United Airlines, flying in this region.
The leading airlines of the world took cognisance of the notice issued by the US agencies. Within a few hours' Air India' from India, British Airways from the United Kingdom, Qantas from Australia, Lufthansa from Germany, KLM from the Netherlands, Singapore Airlines and Malaysian Airlines changed the routes of their flights. Only Austrian Airlines has not made any changes to the flight paths.
Following this, Saudi Arabian airlines announced their decision. Saudia airlines has changed the route of hundreds of its flights passing through the Iranian airspace. Saudia informed that it was changing the route of the flights, in view of the tension created in the Gulf. Within hours of this Saudi announcement, both Emirates and Etihad airlines, from the United Arab Emirates followed the US decision. Therefore, a minimum of 12 airlines have avoided the use of Iranian airspace in the last 4 days.
Meanwhile, it is claimed that the possibility of a US attack on Iran has increased following the Iranian attack on the US drone. President Trump had reacted that Iran has committed a grave mistake by attacking the US drone. Following that, it was reported that the US President had ordered an attack on Iran. This hastened the developments at the international level, and some analysts are claiming that the instructions to the airlines to avoid the Iranian airspace, could be indicating a military action.