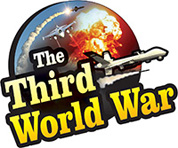 Washington/Moscow: 'Most of the Latin American countries are united against Venezuelan Dictator Nicholas Maduro and that his days are numbered,' warned the US National Security Advisor (NSA) Bolton had already declared that all the options to resolve the Venezuelan problem were available with him. While the US NSA was issuing a warning to the Maduro regime, Russia announced landing of its Special Forces soldiers, in Venezuela.
Last week, Brazilian President Bolsonaro visited the United States and met President Donald Trump. After that, the Brazilian Defence Minister also visited the United States and discussed the developments in Latin America, with Bolton. While giving information regarding the meeting, Bolton threatened the Venezuelan President. Bolton warned, "Most countries in the western hemisphere have united, and they have come to a consensus to work together on this issue and that Maduro's days are numbered."
Bolton has avoided specifying the nature of the action against Maduro. But at the beginning of this month, the US NSA had declared the use of the Monroe Doctrine, against the Maduro regime. Bolton had also said that all the available options, against Venezuela, are being explored while, last week, President Trump had indicated a military action, against Venezuela.
Canada, Brazil, Peru, Columbia, Argentina, Chile, Paraguay, Honduras and the European countries have supported the stand taken by the United States whereas, Russia, China, Turkey, Iran, Syria, Cuba and Nicaragua provide backing to the Maduro regime. Maduro had accused that the United States has landed its military in Brazil and Columbia to overthrow his government. Against this background, reports were received that a Russian military aircraft, carrying military personnel, landed in Venezuela to protect the Maduro government. Russia refused to give any reaction to these reports.
But on Tuesday, Russian spokesperson Maria Zakharova announced that a Russian special forces aircraft carrying a minimum of 100 soldiers, had landed in Venezuela. Russia also claimed that this deployment is within the framework of international laws. Zakharova said that the Russian deployment is as per the agreement signed with the Venezuelan President. China also has justified the Russian military deployment and said that the United States should not be interfering in Venezuelan affairs.