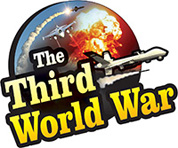 Jerusalem: 'The harsh economic sanctions imposed by the United States against Iran are proving to be more effective than expected. Its effects on the Iranian economy are now visible, and its repercussions are being felt in Iran,' said US National Security Advisor John Bolton. Israeli Prime Minister Benjamin Netanyahu along with the US security Advisor appealed to the European countries for cooperation to increase the pressure of sanctions on Iran.
US National Security Advisor Bolton completed his Israel visit two days ago. The United States and Israel had declared that Bolton would mainly be discussing the issues of the US sanctions against Iran and the Iranian military deployment in Syria. Accordingly, the details of the discussions between Bolton and Prime Minister Netanyahu are coming forward. Bolton revealed some vital information during an interview with an international news agency.
He pointed out that the Iranian economy is in a crisis due to the noose of harsher sanctions. Such an impact of the US sanctions on the Iranian economy was not envisaged, said Bolton. Although the sanctions have caused an impact on its economy, it has not resulted in any changes in the Iranian activities in Syria and Iraq, clarified Bolton.
The Iranian military participation in the conflicts of Syria and Iraq, and Iran's efforts to create instability in Lebanon and Yemen through Hezbollah and Houthi rebels respectively are no more hidden, criticised Bolton. At the same time, the United States is keeping a close eye on the Iranian threats, and its efforts towards closing the Strait of Hormuz warned Bolton. However, under any circumstances Iran will not be allowed to become a nuclear power, asserted Bolton.
Meanwhile, the food grain prices have skyrocketed in Iran because of the US sanctions, and problems like inflation and unemployment have become a headache for the economy. At the same time, the record devaluation of the Iranian currency Rial is increasing the stress on the Iranian economy tremendously. Along with this, the level of dissent in the Iranian people against President Rouhani is simmering, and during protests slogans for a change of guard in the government are being chanted.