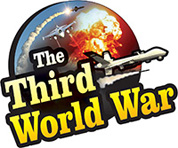 Washington/Jerusalem: The Trump administration has decided to resume the military aid to Israel. The Trump administration announced that in accordance with the agreement signed between the two countries, Israel will receive a military aid of $38 billion from the United States. Israeli Prime Minister, Benjamin Netanyahu has welcomed the United States decision.
The United States had signed a military treaty with Israel during the Presidency of Barack Obama. But two years ago there was a demand that the aid to Israel should be reduced on account of its criticism of the United States' policy to sign the Iran nuclear deal and withdrawal from the peace talks with Palestine. Tension had developed between Israel and the United States over these issues. But President Trump announced that there will be no changes to the agreement with Israel.
In line with this, the implementation of the two-year-old military aid was started on Wednesday. Israeli Prime Minister, Benjamin Netanyahu welcomed this United States decision. Under the agreement, the United States will supply military equipment worth $38 billion to Israel. Israel will receive this military aid till the year 2028.
The provision is for supplying equipment worth $3.3 billion for the Israel military and $500 million for missile defence systems, every year. Moreover, the annual military aid to Israel also has been increased. In case of a threat faced by the Israeli security, there is also a provision to increase the military aid on an immediate basis.
The US Department of State published a statement along with the military aid. 'The United States guarantees Israel's right to defend itself and this military aid is a part of it,' said the statement. At the same time, the department of state pointed out the increasing threat from Iran to Israel and the United States.
Saying that 'Israel is a very important ally of the United States. The instability in the Gulf has threatened the security of Israel. Iran and Pro-Iran terrorist organisations are posing a threat to the security of Israel and the United States,' the state department assured that the United States will always back Israel for its security.
The Department of State targeted the S-300 deployed in Syria. 'The missile systems increasing the instability also have increased threat to the security of Israel. The possibility of the conflict in the area is intensifying because of the deployment of this system,' warned the US department of state.
The timing of the decision taken by Trump's administration is important. This will create substantial pressure on Iran, who is talking about annihilation of Israel and on Russia, who is threatening Iran regarding the Syrian attack.