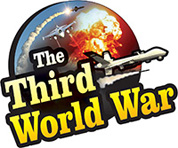 Washington: After declaring an emergency against Chinese companies in the field of technology, the United States has intensified the action further. The US trade department on Friday through its statement announced a ban on five Chinese companies, operating in the super computing sector. The United States has accused one of these companies to be connected with the Chinese military and helping them in modernisation.
In May, President Trump had announced an emergency against the foreign telecom companies. It is considered to be the next stage of action against China and Chinese companies. Following the declaration of the emergency, the trade department published a trade-related blacklist. There were 70 Chinese companies, including Huawei, included in the blacklist.
Also, China has made preparations to retaliate against the action taken by Trump by targeting the US companies operating in China. The US companies posing a threat by the action taken by Trump had requested his administration to halt the action against China. However, President Trump seems to have made his stand more aggressive, ignoring these requests.
The leading Chinese company Sugon features in the blacklist published by the US Trade department. Three other companies considered to be the undertakings of this company are too included in the blacklist. These companies cannot deal with any US companies. At the same time, they have been banned from buying products of US companies.
The ban on Wushi Xiangnan Institute of Computing Technology is considered to be significant as it is alleged to be connected with the Chinese People's Liberation Army (PLA). The United States accused the company of being involved in the modernisation of the PLA.
The United States had initiated the action against Huawei because of its connections with the Chinese government and the military. While declaring the emergency last month, President Trump had underlined the issue of the threat to national security along with the US economy. In view of this, the new ban imposed by President Trump against the Chinese companies indicates the aggressive stance of President Trump against China.