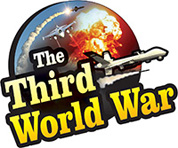 Singapore/Washington: The US National Security Advisor John Bolton issued a stern warning saying that The United States will be increasing the intensity of sanctions against Iran. The main objective of the US sanctions is to bring the Iranian oil exports to nought. The United States intends to exert immense pressure on Iran. The pressure exerted will be such that Iran will not be able to export a single drop of oil.' Against the background of the warning issued by Bolton, SWIFT, one of the leading organisations in the international banking sector has stopped its transactions with the Iranian banks.
US President Donald Trump announced fresh sanctions against Iran at the beginning of this month. The new sanctions mainly target Iranian oil exports and financial sectors. This has resulted in a severe crisis in the Iranian oil exports and the related economy. A drop of nearly 50% was seen in the Iranian oil exports in the last one month alone, and the currency also has taken a severe beating. The decline was seen to be hastened by the fresh sanctions.
The new sanctions have a concession for eight countries to transact with Iran for oil. Highlighting this, Iran has claimed that the United States cannot stop the Iranian oil exports. But the warning by Bolton indicates that the United States will be implementing the sanctions against the oil exports more aggressively. It has been revealed that the United States has started exerting pressure on the international agencies along with its allies.
It has been seen that the banking institution SWIFT which controls day to day banking operations has succumbed to the pressure exerted by the United States. On Monday SWIFT announced the discontinuation of the network with Iranian banking industry. It is said that Iranian banks will face major obstacles to carry out international business. This may even have a massive impact on the Iranian people.
Aware of the fact that an institution like SWIFT can sever its ties with Iran under US pressure, the European countries had initiated efforts to create an alternative. Russia and China too had indicated the continuation of trade with Iran through other routes.