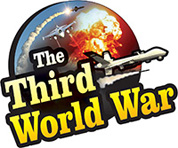 The Hague/Washington: The United Nations' International Court has ordered that the United States should revoke the sanctions against the Iranian imports of items related to humanitarian aid. US President Donald Trump had imposed harsh sanctions against Iran after withdrawing from the Iran nuclear deal. Iran had appealed in the international court against these sanctions. But the Trump administration had opposed the appeal with the submission that the International Court does not have the jurisdiction to decide about these sanctions.
'If the sanctions restrict the export of medicines, medical supplies, food grain, agricultural products, and civil airspace security equipment to Iran, the United States should immediately revoke such sanctions,' ordered the international court. The court has also instructed both the countries to avoid taking any such steps which will further worsen the current dispute. The United States has indicated that this order of the International Court would be challenged during the next hearing.
As per the United Nations mandate, these orders of the International Court are binding. But in view of President Trump's attitude so far, it seems unlikely that Trump will implement the orders. Trump has heavily criticised the United Nations, Security Council and UN Human Rights Commission even in the past. President Trump has accused these organisations of consistently opposing the United States despite the fact that they receive huge funding and other assistance from the United States.
The United States had taken the decision to withdraw from the UN Human Rights Commission as a protest against the anti-US decisions of the United Nations. US National Security Advisor John Bolton had also fired a salvo of criticism against the International Court on the issue of the Afghanistan action. Warning had been issued that the United States will not cooperate with the Court, which is a part of the United Nations. Therefore, it is apparent that the decision of the International Court may hardly have any effect on the United States.
The second phase of sanctions against Iran, announced by President Trump, will be implemented in November and the United States is also exerting tremendous pressure on its allies to abide by it. Trump has warned that if the allies of the United States in Europe and Asia fail to comply with the sanctions imposed on Iran by the United States, they would also have to face sanctions from the US.