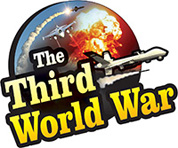 Beijing: Chinese navy is conducting military war drills to secure the artificially built islands in the South China Sea. These drills were focused on simulating aerial attack to improve real life combat ability to respond against US. China has deployed drones and advance missiles on Spratly islands as per recent reports.
Since few weeks, the situation in the South China Sea has escalated. Last month, China landed a bomber aircraft with nuclear warheads on the island in South China Sea. US had expressed their anguish on these military drills being carried out. About fifteen days back, two US warships passed through the contested waters of Paracel group of islands, followed with two US Air Force bombers flying past the Spratly islands.
The waters of South China Sea have strategic and economic importance. China has created many artificial islands there and subsequently militarised it to gain dominance. This undermines regional stability and causes security concerns for south east Asian countries. To curtail the Chinese dominance and to ensure security on the free trade route, US has emphasised its action of air surveillance in this region. US military chief has warned China, reminding them of their vast experience and capabilities of capturing such artificial islands.
Apart from US, France had also challenged China by deploying their chopper carrier warships in South China Sea for surveillance. UK also has sent their warship in South China Sea.
US Secretary of State, Mike Pompeo during his visit to Beijing, had also raised the issue of militarisation of the South China Sea. He appealed to China to avoid militarisation of the islands. Chinese military mouthpiece had stressed upon the importance of drills for sovereign security of the islands. During this drill, Chinese warships fired missiles targeting its own drones and aircrafts to simulate an aerial attack within the air space of these artificial islands.
US media has confirmed the deployment of drones and advance missile systems capable of intercepting warships and aircrafts on Spratly Island by China. These seem to be by far the most advanced technologies deployed along with the network jamming systems.
Since few weeks, US and its allies has stepped up activities against China. Philippines has warned China against breaching their borders, which would be construed as crossing the 'Red Line'. Taiwan has offered its island to US to set its military base up against China.