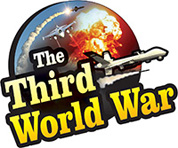 Washington: A senior US intelligence official said 'The prime objective of the Chinese communist party is making China achieve the status of great power, and to do so, China wants to increase its influence in the Indo-Pacific region. This is the reason for China to increase its strength in the military, air force and space and cyber sectors.' The US official also warned that this Chinese ambition could pose a threat to the United States.
Dan Taylor, a senior official in the US intelligence, has prepared a report named 'China: Military Power Modernising a Force to Fight and Win'. Taylor has said that the years-long campaign of the Chinese communist party to modernise the military, is a step to make China the most powerful nation. Taylor has informed about various campaigns undertaken by China in the last decade. After starting the counter-piracy operation in the Gulf of Eden China has increased its military deployment straight up to the South China Sea. Taylor has pointed out that despite objection to the activities of the Chinese destroyers in the East and South China Seas, China has continued to increase its military deployment in the regions.
The stockpile of a hypersonic intercontinental missile, with China, is increasing. In the next five years, Stealth bombers will be inducted in the Chinese defence forces and China is posing a challenge to the United States by manufacturing supersonic fighter jets and missiles. At the same time, Expected future advances in areas such as nuclear deterrence, power projection, cyberspace, space and electromagnetic spectrum operations will continue to be critical components of the PLA's developing capabilities, said Taylor.
The Chinese activities, since the last decade are not for dominating only over the Indo-Pacific sector. Taylor pointed out that China is thinking beyond that and the communist government wants to make China the most powerful country in the world. The US government has already taken a stand against the Jinping government in the matters of East-South China Seas, militarisation of the space and Chinese attempt of domination in the Indo-Pacific region.