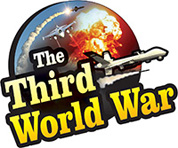 Canberra/Washington: The United States has decided to augment its military deployment in Australia, to counter the ever-increasing Chinese threat in the South China Sea and the Indo-Pacific sectors. An announcement for the deployment of 2,500 marines on the Darwin base in Australia was made in a recently held high-level meeting in the United States.
Presently, 1,500 US Marines are stationed at the Darwin security base in Australia. Moreover, the MV-22 Osprey aircraft and Howitzers also are deployed on this base. The US Marines had been deployed as a part of an agreement between former US President Barack Obama and former Australian Prime Minister Julia Gillard.
The ministerial meeting was attended by the defence and foreign ministers of both the countries. The main topic of discussion in this meeting was the increasing Chinese threat. The senior US officials and leaders had given indications of an aggressive stance in the South China Sea to Australia in the past itself. While stressing upon this point, the United States also gave signs of increasing the defence cooperation with Australia.