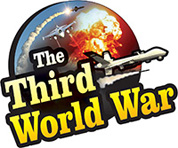 Moscow/Washington: Information has surfaced that Russia has sold US bonds worth about $47 billion in the month of April. This information has been received from the statistics published by the US department of treasury. Considering the consistent sanctions being imposed by the United States on the Russian economy, this sale of US bonds by Russia attracts attention.
The US department of treasury recently published information about the transactions in US bonds for the month of April. This information reveals that Russia has sold US bonds worth $47.5 billion in the month of April alone. The Russian rank has slipped to 22nd from 16th, among the countries holding US bonds with this sale.
At the end of March, Russia was holding US bonds worth $96.1 billion. But after this huge sale in April, Russia is left with bonds worth only $48.7 billion. Following Russia, China, Japan and Ireland have also sold the US bonds. It has been revealed that China has sold the US bonds worth $7 billion, Japan $12 billion whereas, Ireland has sold them worth $17 billion.
Since the past few years, Russia has initiated aggressive and planned steps to reduce influence of the US dollar from its economy. Russia has thus, stressed upon conducting trade in the local currency with all the leading countries of the world, including China for this purpose, and has increased investments in the Chinese Yuan and the Euro currency. At the same time, Russia has hugely increased its gold reserves and the proportion of gold in its national reserves has reached a record level. Russian President, Vladimir Putin also had openly accepted that these efforts are being made to eliminate the US dollar from the Russian economy. He also clarified that such steps are being taken to avoid the effects of the sanctions being consistently imposed by the United States.
In view of this, Russia's sale of US bonds worth more than $47 billion in a single month seems significant.