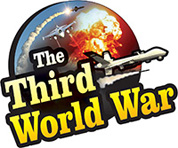 Manila: Philippines President Duterte had warned China, to keep away from the Pagasa islands and had threatened to carry out suicide attacks against hundreds of Chinese warships. The Philippines has followed this with a new warning. Philippines Foreign Minister, Teodoro Locsin, warned that if China plays any mischief in the South China Sea, Philippines will take help from the United States. Foreign Minister Locsin threatened of military action against China saying, henceforth, Philippines will not stop, only at lodging political protests.
Only four days ago, the United States and Philippines navy, held the biggest ever joint war exercises. During the exercises, marines from both the countries practised securing the marine region and the islands. Philippines Foreign Minister, Teodoro Locsin, said during the exercises that the United States is the only military partner country, of the Philippines.
Following this, a leading US news channel interviewed Locsin. He was quizzed about the tension with China during the interview.
There is tension between China and the Philippines over the South China Sea. The interviewer asked Locsin, what will be the Philippines position, of the Duterte government if the tension escalates and China initiates attacks in the Philippines marine region. Foreign Minister Locsin answered this question saying that the Philippines will run to its only military ally. Locsin accepted that since the last few years President Duterte preferred to try and resolve the marine dispute with China, through political discussions. But henceforth, the Duterte government will not be wasting time, in such discussions and clarified that military assistance would be sought from the United States, against China.
A few weeks ago, US Secretary of States Mike Pompeo had asserted that the United States was committed to the security of the Philippines. According to the Mutual Defence Treaty, signed between the two countries, the United States is firm on its stand, regarding defending Philippines interests. Justifying the freedom of freight movement in the South China Sea, the US Secretary of State criticised Chinese aggression.
Meanwhile, Duterte, after assuming power in 2016 had preferred military cooperation with China, withdrawing from the military cooperation, with the United States. The Philippines had even expressed willingness to compromise on its marine interests, in the South China Sea. Following that, the movements of the Chinese navy increased, in the Philippines' maritime limits. The Philippines was reacting to this in a low tone. But the Philippines became aggressive after hundreds of Chinese warships, lay siege on the Pagasa islands. Philippines President Duterte delivered a message to China that the Philippines will not hesitate to start a conflict with China, to safeguard its marine interests.