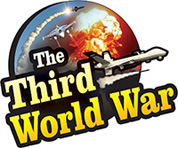 Washington/Ankara: The United States has urged Turkey that if it purchased the S-400 from Russia, it would not receive F-35s or the Patriot from the United States as also face serious consequences. The Turkish Defence Minister had claimed that the S-400 would be deployed in the country this year in the month of October. The United States appears to have responded to the statement.
Turkish President Recep Erdogan, while talking to a local news channel said, 'Turkey will not withdraw from the agreement with Russia. It would be considered ethically and morally incorrect.' At the same time, Erdogan had indicated that Turkey might consider purchasing the S-500 from Russia as well. Following the statement of the Turkish President, Turkish Defence Minister Hulusi Akar announced that the S-400 missile defence system would be deployed in the month of October.
The United States has reacted aggressively to the Turkish statements. Turkey would have to grave consequences over the deal, US spokesman for the Pentagon, Charles Summers warned. Also, Summers warned Turkey that they could reject the supply of F-35s and Patriot missile system to Turkey. Also, the Commander of the US European Command (EUCOM), Curtis Scaparrotti has advised against the United States supplying F-35 to Turkey. The acting Secretary of Defence, Patrick Shanahan said that Turkey would force the United States to cross the limits if they purchased the Russian system.
In 2017, Turkey signed a deal with Russia for the supply of S-400 advanced air defence systems. The agreement is worth $2.5 billion, and Turkish President Recep Erdogan has assured the successful execution of the deal. However, the purchase of the Russian system by Turkey which is a member of NATO, a military organisation formed with the initiative from the United States and European countries has become the cause of displeasure for the western states. Despite consistent criticism from the United States and European countries in the last year, Turkey remains firm on its S-400 plan.