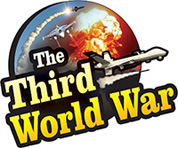 Tehran: Iranian President Hassan Rohani has termed the United States and Israeli action in Syria as illegal and has demanded to stop their actions immediately. The Iranian President made this demand while talking to the media prior to the tripartite talks to be held in Turkey.
It is claimed the United States is building a military base in Syria. It is now known that the United States soldiers are present in Manbij and a few other Syrian cities. It has already published information about this deployment. Also, the United States has taken an adamant stand about the protection of the United States supported rebel organisations in Syria. Whereas, Israel conducted air raids alleging that the organisations of Hamas and Hezbollah were being armed, by taking advantage of the Syrian conflict. In view of this, the Iranian President has taken a stand against the United States and Israeli interference in Syria.
'These United States and Israeli actions are not authorised by the Syrian government. Therefore, the actions of these countries become illegal. These happenings should be stopped immediately', said Iranian President Rohani. At the same time, he said, 'The fate of Syria cannot be decided by anyone else. This decision should entirely rest in the hands of the Syrian citizens.
Meanwhile, Iranian army units and the Iran-supported Hezbollah group are openly fighting for the Assad government in the Syrian conflict. There is also a Russian military interference in Syria. However, these activities are being termed as legal by Iran as they have been authorised by the Syrian government. Whereas, the United States and Israeli activities amount to encroachment as they have not been authorised by the Syrian government, claimed Iran and Syria. Russia also has supported this stand.
Nevertheless, the United States, Israel, Saudi Arabia and Saudi's allies in the Middle East don't consider the Assad regime a legitimate Syrian government. Therefore, the United States, Israel and even Saudi Arabia have already clarified that 'no value will be attached to an authorisation from such illegal government'. This increased the tensions over the Syrian conflict. The Iranian President seems to have aggravated the dispute with his criticism of the United States' and Israeli actions in Syria, before the tripartite discussions commence in Turkey.