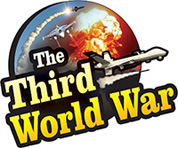 Moscow/London/Berlin: The campaign Israel undertook to destroy Hezbollah's Terror Tunnels which the terrorists had built through Lebanon close to Israel's borders, to carry out attacks in Israel is receiving support from many quarters. Following the United States, countries like Russia, the United Kingdom and Germany have declared support to Israel for the campaign. However, Israel should not violate UN's ceasefire while taking action, warned Russia.
The Israeli military has initiated the Operation Northern Shield near the Lebanese border. The Israeli Defence Forces (IDF) Chief of Staff Lieutenant General Gadi Eisenkot is supervising the activity, and the Israel military has destroyed the biggest tunnel opening about 40 metres inside the Israel border. The camera installed in the tunnel captured the panic-stricken Hezbollah terrorists running around before the tunnel was destroyed. It strengthens Israel's claim of the Hezbollah terrorists using the tunnels for infiltrating into Israel to carry out attacks.
Russia has endorsed the Israeli action near the Lebanese border. Nevertheless, the Russian defence ministry retorted saying, 'Russia would not raise any questions on the Israeli activity undertaken for the security of its country. Even so, we hope that Israel will not violate the rules of the UN Security Council.' Albeit, Israel has responded saying that the Hezbollah had already violated the UN Security Council (UNSC) rules by digging the Terror Tunnels, to begin with. Furthermore, the stability of Israel and Lebanon could be threatened because of Hezbollah, the United Kingdom criticised.