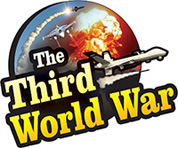 Washington: The repercussions of the US sanctions can be felt in the political circles of Iran. The opposition and the extremists have started criticising that Iran is in this condition today because of the wrong policies adopted by President Hassan Rouhani and Foreign Minister Javad Zarif. An extremist group in Iran has warned that the stance taken by Foreign Minister Zarif and the irresponsible statements made by him will prove suicidal for the Rouhani government in next year's elections. The criticism targeting Rouhani and Zarif indicated that the internal political conflicts in Iran have intensified.
A few days ago, Iranian Foreign Minister Zarif, while justifying the nuclear deal, had claimed that the US sanctions are not affecting Iran in any way. Zarif also said that the United States was itself getting isolated because of the sanctions imposed against Iran. Zarif had accused that the Iranian people living in the western countries opposing the nuclear deal, the traders and political opponents were hampering the Iranian progress. The Iranian government clarified that this claim was made by Zarif to make the European Union expedite its transactions with Iran. But these statements of Zarif are being targeted by all sections within Iran.
The extremist groups that had vehemently opposed the nuclear deal with the United States in 2015 have said thatZarif's statement is suicidal for the Rouhani government. The hardliner leaders in Iran are criticising that, 'Iran was not to gain anything from the nuclear deal. But Zarif signed the deal based on false information.' Some leaders in the Iranian Parliament have also demanded the removal of Zarif.
Two months ago, the opposition and the public in Iran had demanded scrapping of the nuclear deal and dissolution of the Rouhani government. These included supporters of the Iranian supremo Ayatollah Khamenei. But Khamenei appealed to support the Rouhani government. As per the claims of the international media, the power tussle in Iran is far from over.
The Rouhani government is claiming that the US sanctions have not affected the Iranian economy. President Rouhani had announced that the Iranian economy would recover once again. But it is clear that the US sanctions are deeply affecting the Iranian economy. The Iranian population and the traders are expressing their displeasures regarding the government's policies while talking to the international media. Only last week, a report released by a US news agency said that the unemployment rate in Iran had reached 12.1%.
The US sanctions have created a negative atmosphere for business in Iran, and hundreds of companies are laying off their staff, whereas, some companies have stopped production. Nearly, 3 million Iranian citizens have been laid off. In September, the Iranian parliamentary committee had warned the Rouhani government to find a solution to this problem quickly. The committee had warned that if the unemployment problem is not addressed immediately, it will create instability in Iran.