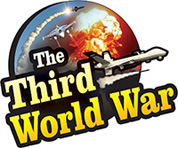 New Delhi/Washington: The Central government has adopted a new E-Commerce policy to try and save the small and retail traders in India. It is being claimed that this will be a jolt to the foreign E-Commerce companies attracting customers with substantial discounts. Reactions about the matterare being received directly from the United States. The United States has warned that this may affect the Foreign Direct Investment in India.
Union Commerce Minister, Suresh Prabhu, announced an important decision regarding E-Commerce. This will curtail the huge discounts being offered to the customers by E-Commerce companies like Amazon and Flipkart. It is claimed that the businesses of the domestic traders are severely hampered because of these discounts. Walmart, which owns Flipkart has invested $16 billion in India. Amazon also has made substantial investments in India, and it is clear that these companies are planning to make further investments in India.
While making these investments, these companies are offering huge discounts to the customers which is adversely affecting the businesses of the local traders. The Union commerce ministry had announced the E-Commerce policy, taking all this into account. This entails transparency in the policies to offer discounts. This will clamp down the showering of Cashbackson customers. At the same time, the attempts of these companies for sponsored releases of products from these 'Platforms' also have been shot down in the new policy.
The traders all over the country have welcomed the decision announced by the Commerce Minister. 'Confederation of All India Traders' (CAIT) said that this would bring relief to more than 70 million traders around the country. Praveen Khandelwal, the General Secretary of CAIT, informed that the approximate total turnover of the 70 million traders is in the range of ₹42 trillion. Although there is satisfaction being expressed from around the country over the strict policy adopted regarding E-Commerce by the Commerce Ministry, adverse reactions are being received from the United States.
Nisha Desai Biswal, representing the US part of the 'US Indian Chamber of Commerce' has expressed concern over the Indian policy. Biswal has warned 'We are evaluating the effects of the new policy. But this policy is a jolt to the companies making huge investments in India. This will certainly affect the Foreign Direct Investment in India.'
Mukesh Agni, President of the US India Strategic Partnership Forum (USISPF) also has expressed concern that this will create doubts in the minds of the Foreign investors regarding India. Agni said that while the efforts are being made to divert the US investment in China to India, India should not adopt this new policy which may result in losses for this country.