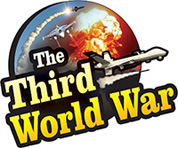 Los Angeles: The forest fires flared up in northern and southern California have claimed more than 60 lives and more than 130 people are missing. The fire in southern California has spread to the 'Santa Susana Field Laboratory' which is a location for the toxic nuclear waste, and the fears of poisonous and radioactive elements spreading in the atmosphere are being expressed. President Trump has expressed regret over the fires in California and has alleged that this is a result of the mismanagement and ignorance of the agencies managing the forests.
Last week, fires started in the Butte County in Northern California and Los Angeles and Ventura counties in South California. The Camp Fire forest fire in Northern California is known as the largest and the most dreadful forest fire in the State so far. The Camp Fire has claimed 56 lives so far, and more than 130 people are missing. The missing are mainly senior citizens, and fears of the death toll rising are being expressed.
In Northern California, about 1,35,000 acres of land has been gutted in the fire, and nearly 9,000 properties have been destroyed. Paradise city and Concow town have been reduced to ashes and debris due to the fire. More than 5,500 firefighters, more than 700 fire engines, 107 bulldozers and 21 helicopters have been pressed into service to contain the fire.
The fire in southern California has been named 'Woolsey Fire', and more than 98,000 acres have been gutted in Los Angeles and Ventura County. More than 500 buildings and houses have been involved, and three people have been reported dead. More than 250,000 people have been shifted to safe places. This area is known to be home to many of the Hollywood film and music celebrities, and many of them have posted pictures of their burnt houses on social media.
The Woolsey Fire has reached the Santa Susana Field Laboratory area, once home to nuclear reactors. There are piles of toxic, nuclear and radioactive waste in this area and fears of this waste catching fire are being expressed. Although the local voluntary groups and citizens have made this claim, the government has denied any possibility of such threats.
Meanwhile, the terrorist organisation IS welcomed the fires in California and has claimed that this is the punishment to the United States for attacks on Syria. One of the IS groups has said that there will be many more instances of such fires in the future.